Home . Reconstructive Surgery .
Ptosis Repair (Droopy Eyelids Treatment)
Ptosis describes a low eyelid, usually caused from weakness of the muscle that lifts the eyelid. With how much attention is paid to our eyes, we want them to look their best. At McCracken Eye and Face Institute, we strive to help every patient achieve a look they can be proud of. Droopy eyelids may seem small, but they can have an enormous impact on your quality of life. Not only are they a physical inconvenience, but they can leave you looking fatigued. Even though inside, you are as lively as ever.

Ptosis Overview
Ptosis is a separate condition from dermatochalasis, or excess eyelid skin. In ptosis, the entire eyelid is in a lower position. This drooping skin can be both a cosmetic and functional concern. Many patients see this condition affecting their self-confidence and perception of themselves. This loose skin can cause them to appear aged or fatigued, even though they feel fully alert and alive.
But there is a physical drawback to a droopy eyelid as well. Ptosis can cause significant effects on peripheral vision. If sagging is severe enough, it can cover vital parts of the eye. When vision is significantly impaired, insurance may cover ptosis surgery.
The most common cause of droopy eyelids is aging. As the years pass, your eyelid muscles grow weaker, changing the appearance of your eyelids. However, there are other reasons that your eyelid might begin to droop. Ptosis can also be caused by: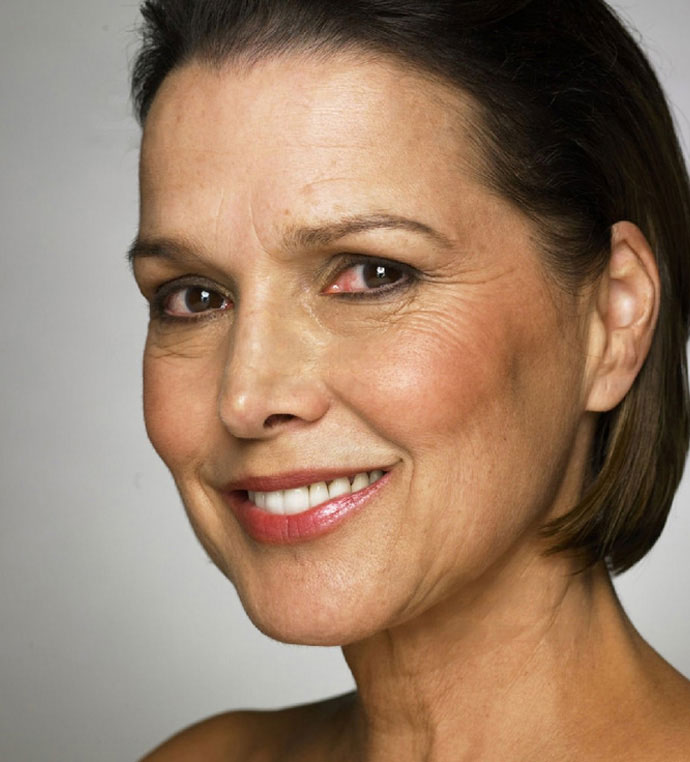 Genetic weakness
Trauma or injury
Neurological diseases
Weakness after cataract surgery
Ptosis in young children can lead to permanent loss of vision if not treated. However, this is an extreme case. If you or your loved one is suffering from eyelid ptosis, schedule a consultation today. Dr. McCracken will provide an examination and develop a treatment plan to restore your eyelids to a higher position.
Patients Suffering from Ptosis May Have:
In addition to the emotional weight of ptosis, it can have quite a few physical effects. Though usually mild, many of these symptoms can become extremely inconvenient and even dangerous.
Impaired vision
Trouble keeping eyelids open
Headaches and fatigue from arching eyebrows to compensate for reduced vision
How Can I Treat Droopy Eyelids?
While many non-surgical treatments can keep your skin tighter and looking young, they cannot address droopy eyelids. Since the cause often is tied to the underlying structures, the only way to treat the condition is through surgery.
The surgery involves tightening the muscle that lifts the eyelid. Typically, this is done either through an incision hidden in the eyelid crease or an incision on the inside of the eyelid. The type of incision depends on your individual case. During your consultation, Dr. McCracken will work with you to decide which method will deliver the best results.

I am very grateful to Dr. McCraken
After several consultations with local plastic surgeons, I finally got my answers…
---
-B.M
Droopy Eyelid Surgery
Eyelid Surgery is typically quite straightforward. However, it should only be done by an experienced surgeon. Without a thorough familiarity of the eye's structures, a surgeon may not deliver satisfactory results. That is why it is best to choose a surgeon who specializes in eye and face surgery. Their unique training and experience provide them the skill needed to meet your needs.
Overall, the surgery usually takes about 30 minutes. It can be done with local anesthesia in an office setting or the operating room with IV sedation. Much of this depends on your goals and what makes you more comfortable.
Ptosis Surgery Recovery
Postoperative discomfort is minimal, and most patients can expect to return to normal activities within a week. Stitches are removed at a postoperative visit, usually about a week after the procedure, and most patients can resume wearing makeup and contacts at that time. Cosmetic excision of upper and lower eyelid skin and fat may be performed along with ptosis surgery.
To ensure you get the best results, it is vital to follow all your recovery instructions. By giving your body time to heal, your results will improve significantly.

Schedule a Consultation
Do not let droopy eyelids interfere with your life anymore. It is time to take your appearance and sight back into your own hands. Schedule a consultation today to take that first step.
Dr. McCracken will meet with you to assess your individual situation and discuss any possible risks that you may experience. Request an appointment online or call the McCracken Eye and Face Institute today to set up a consultation. Every step of the way, your goals and needs will be central to the process. Work with a board-certified physician with years of experience and meet your goals. Ptosis does not need to be a part of your life any longer!