Uncover Natural And Youthful Contours
The underlying layers of your skin are the building blocks for beautiful facial and body contours. They give your body its shape and liveliness. Morph these building blocks with radiofrequency microneedling skin treatments for a more natural and radiant looking contour. Morpheus8 allows patients to rejuvenate their skin with a safe and effective procedure.
At the McCracken Eye and Face Institute, we provide patients with the latest in cosmetic procedures. Call today to learn more about the best facial cosmetic surgery in Denver.
It is a fractional skin treatment that stimulates collagen production of the underlying layers of the skin called the dermis. Collagen is the foundation that keeps your skin tight and fresh. As we age, our bodies produce less and less of it. The result: loose and aged-looking skin.
By targeting the deeper layers of the skin with radiofrequency energy, the building blocks reorganize themselves in a natural anti-aging process. In other words, your body naturally begins to rebuild this aspect of itself. Both safe and effective, Morpheus8 allows patients to achieve a younger look without the need for surgery.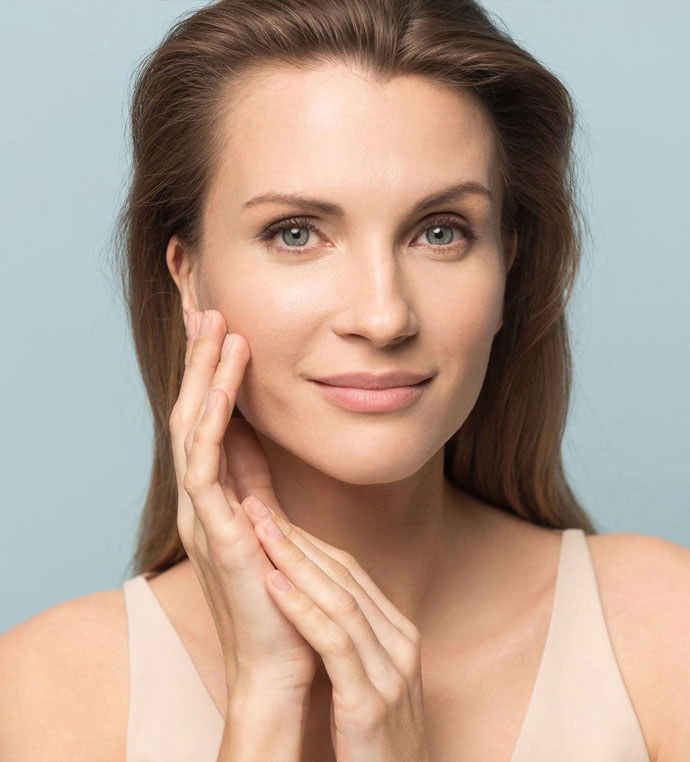 What Areas Can Be Treated?
Morpheus8 can be used on any areas that can benefit from sub-dermal renewal. Part of what makes it such a powerful treatment is this flexibility and precision.
The most commonly treated areas include the:
Lower face
Neck
Abdomen
Any areas with wrinkles
This unique treatment can work with any part of your body that suffers from wrinkles, acne scarring, or stretch marks. During your consultation, you can work with Dr. McCracken to decide which areas you should target for the best effect.

I am very grateful to Dr. McCraken
After several consultations with local plastic surgeons, I finally got my answers…
---
-B.M
How Many Treatments Will I Need?
The number of treatment sessions will vary from patient to patient. Some patients may be able to reach their goals with a single treatment. Others might need up to three Morphues8 treatments to see optimal results.
Factors that can affect the number of treatments include:
Severity of wrinkles
Depth of scarring
Amount of stretch marks
Size of the area to be treated
Skin elasticity
Skin coloration before treatment
How Quickly Will I See Results?
As soon as your treatment is complete, you can expect to feel a change. Most patients report that visible results can be seen within a few days afterward. As your body continues to produce new collagen, you will see continual improvements. Typically around the three-week mark, you will have the most noticeable results appear. Improvements continue up to six months after treatment and continue to improve after each subsequent session.
What is the Benefit of Fractionated Radiofrequency Energy?
Fractionated RF energy is a scientifically proven method that is safe and effective when used correctly. Through the targeted release of energy, it works to reduce wrinkles and fat while rebuilding collagen. It is minimally invasive. Instead of large incisions, it uses a matrix of micro pins to renew deeper layers of the skin with almost no patient downtime.
Surgery can offer some patients significant improvement, especially in cases of severely loose skin. However, it comes with the risk of scarring and lengthy downtime.
Can Anyone use Morpheus8?
Morpheus8' uses color-blind technology, allowing it to be compatible with all skin types. Whether your skin is darker or lighter, you can see significant improvements through this treatment.
What is the Benefit of RF Energy?
Radiofrequency (RF) energy heats the deep layers of the skin in a controlled way when used by an expert. With precision care, Dr. McCracken can revitalize the collagen in your deeper skin layers. The treatment improves skin complexion and texture for a youthful and radiant appearance.
Can You Combine Other Treatments With Morpheus8?
Yes! Part of the benefits of Morpheus8 is how readily it can work alongside other treatments. You can use it either the same day or a few days after other treatments. Some of the most popular combinations include using it with:
Can I Put Make-up On After Treatment?
Downtime is kept to a minimum with this treatment. That means within 1-2 days you can use makeup again.
Morphues8 Aftercare
Since there will be some redness and sensitivity in the area, we advise avoiding direct sunlight. When outdoors, use a reliable sunscreen, especially during the first week. Too much exposure can hinder the development of your results.

What do patients have to say?
"I cannot believe the improvement in my skin after the Morpheus8 treatment. I went out the next day with no problems! Right away, I noticed improvements to the deeper lines around my mouth and nose, and my skin feels so much smoother." – Rose, Patient
Schedule Your Consultation Today
A younger, rejuvenated appearance is within your reach. Schedule a consultation today to get started on achieving your aesthetic goals. We know you still feel lively inside, so it is time to match that to your outer appearance. Call today to learn more about our cosmetic treatment options.