Home . Non Surgical . MyEllevate
MyEllevate Denver
Dr. McCracken is proud to offer his patients the latest in facial rejuvenation procedures. By offering the most cutting-edge cosmetic procedures, he delivers the most stunning and powerful results available. With MyEllevate, you can now take facial rejuvenation to a completely new level.

At McCracken Eye & Face Institute, we focus on providing all the latest cosmetic treatments. We strive to always be at the forefront of rejuvenation. For safe, effective, and amazing results, look no further. In addition to MyEllevate, we provide a range of advanced non-surgical treatments to help you:
Look younger and better rested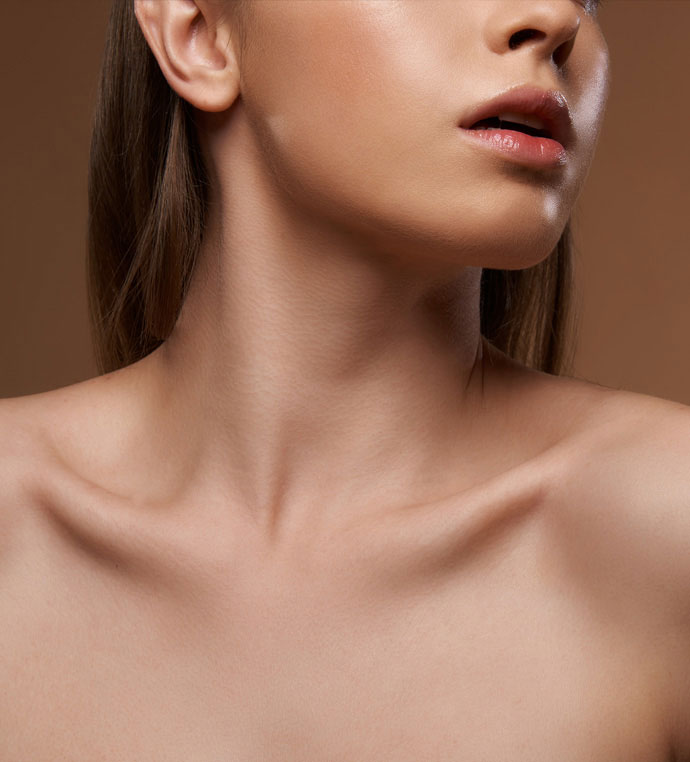 What Is My Ellevate?
MyEllevate is an astonishing and advanced minimally-invasive facial rejuvenation procedure for the lower face, jawline, and neck. Through minimally-invasive methods, Dr. McCracken can deliver a range of benefits. All without needing to undergo a surgical facelift or neck lift.
Patients who have MyEllevate can:
Rejuvenate their appearance
Refine their jawline
Look more youthful and better rested
This neck rejuvenation treatment works like a non-invasive neck lift. You can lessen double chins, tighten your skin, and improve your jawline definition all at once.
The procedure typically takes less than an hour to perform and requires only local anesthesia. So, there is practically no interruption to your daily life. Yet you still achieve powerful results.

I am very grateful to Dr. McCraken
After several consultations with local plastic surgeons, I finally got my answers…
---
-B.M
What Makes MyEllevate Unique?
One of the greatest aspects of MyEllevate is its adaptability. Many patients choose to have only this procedure. And their results speak for themselves. Without ever having a surgical procedure, they can significantly enhance their face and jawline. For many patients, MyEllevate can serve as a less-invasive alternative to a traditional neck lift.
But where MyEllevate truly stands out is when combined with other procedures. Since it is minimally-invasive, it puts very little strain on your body. So, you can combine it with a range of other cosmetic procedures to create unmatched rejuvenation. Many patients choose to combine it with other non-surgical procedures such as FaceTite. But you can also use it to further enhance the results of a traditional neck lift.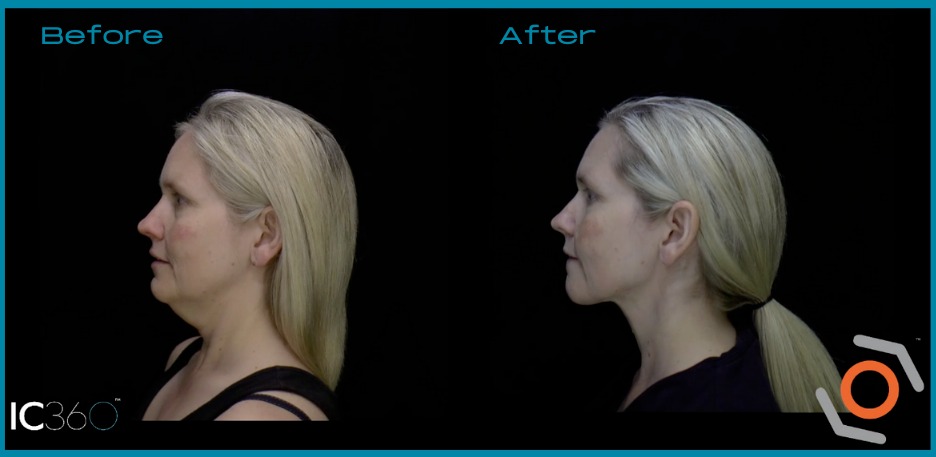 MyEllevate Benefits
As a minimally-invasive treatment, MyEllevate comes with many benefits.
No skin sutures or visible scarring
Virtually no downtime
Requires only local anesthesia (minimal strain on body)
Results that look and feel natural
Immediate rejuvenation: no waiting around for results
Is MyEllevate Right for Me?
If you want to achieve a stunning jawline, then MyEllevate could be for you. Since it is minimally-invasive, it is open to a wide range of patients. Surgical procedures typically put more strain on the body, and might not be for everyone. But this treatment can benefit patients of almost all ages.
Below are some signs that this treatment is right for you.
You want to treat signs of aging around the lower face, jawline, and neck
You want to enhance the definition of your jawline
You want to lessen the appearance of a double chin
You want to further enhance the results of another treatment or procedure
The first step toward your MyEllevate experience is to schedule a consultation. When you meet with Dr. McCracken, he will work with you to develop a personalized treatment plan. By listening closely to your needs, he can put together a plan that perfectly matches your goals. He will also provide complete information on what you can expect from the treatment.

After the Procedure
After the short procedure, you can return home right away. Many patients immediately return to their daily lives. And the best part is, you see significant results immediately. No waiting around for your body to heal or respond to a traditional surgical neck lift. You will notice improvements on the same day as your treatment. However, you should see your results continue to improve in the weeks after your treatment as well.
There is a minimal recovery period, but you don't need to worry about any significant downtime. Instead, the most you may experience is minor redness or swelling at the treatment site. But even this should disappear within a couple days. And all that will remain are your rejuvenated results.
Stay Rejuvenated With the Latest Cosmetic Treatment
MyEllevate was named as "the buzziest procedure" by ELLE Magazine in December 2020. Also called "The Zoom Lift," the procedure is taking the cosmetic surgery industry by storm. Call us today to learn more about being part of this rejuvenation revolution.

Schedule a Consultation
Are you ready to take facial rejuvenation to the next level? Start by scheduling your consultation today. During your individual meeting with Dr. McCracken, you will have a chance to fully express your aesthetic goals. Every step of the way, he works closely with you to deliver the ultimate facial rejuvenation experience. Call us today to learn more about MyEllevate and how you can step toward a younger, livelier appearance than ever before.