Home . Cosmetic Surgery .
AccuTite: Minimally Invasive Precision Contraction
Prepare for a safe, gentle, and effective minimally invasive procedures for the face and body. With AccuTite for the face and body, accuracy is everything. Dr. Michael McCracken is pleased to introduce the technology of AccuTite by InMode, which produces near-surgical results with dramatically less risk and significantly less downtime.

At the McCracken Eye and Face Institute, we provide the best non-surgical and facial cosmetic surgery Denver has. We work closely with our patients to provide a comfortable and effective rejuvenation process.
Aging comes with its benefits, but it also means you will experience many physical changes. As the years pass, your skin slowly loses its elasticity. It can begin to droop or sag on almost every part of your body. Even though you still feel lively inside, your outer appearance can begin to feel at odds with your true self. Surgery can often provide stunning enhancements to your physical traits, but it comes with the risk of scarring and long recovery periods. With AccuTite, you can fight back against the effects of age.
AccuTite is the smallest contraction device in cosmetic medicine, allowing for precise delivery of radiofrequency energy. With AccuTite, Dr. McCracken can apply focal radio-frequency contraction and prevent the need for more invasive or excisional surgery. The AccuTite is the latest RadioFrequency skin tightening technology.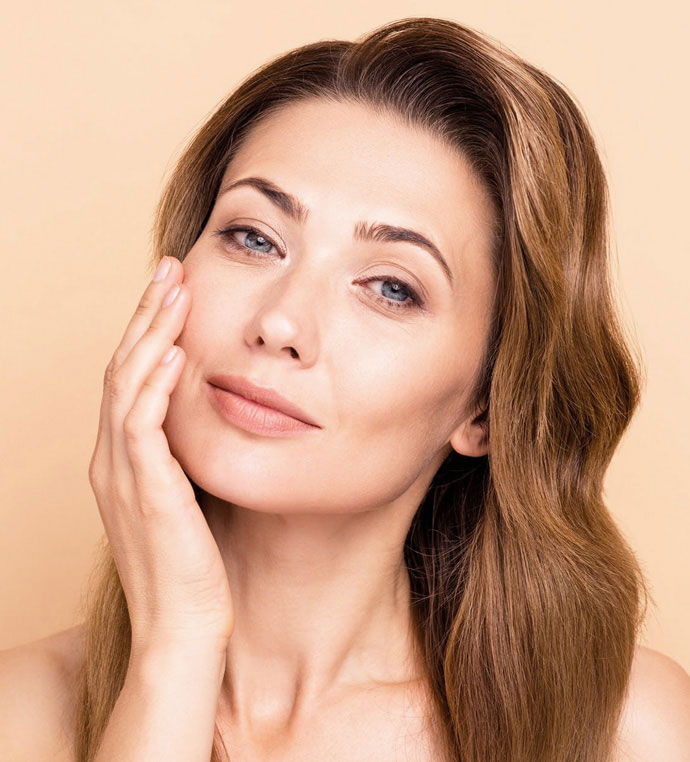 How Does AccuTite Work?
AccuTite works toward two goals. First, the energy release targets fat. With careful application of energy, fat is melted away.
But it has a second powerful effect as well. Your body naturally responds to the treatment's energy by producing more collagen. This protein is vital for keeping your skin tight and healthy.
As we age, our bodies begin to produce less and less collagen. As a result, you being to see loose or sagging skin appear around your body. With AccuTite, the heat tightens existing collagen and encourages the production of new collagen.
By both tightening your skin and dissolving fat, AccuTite delivers stunning and long-lasting results.
What Areas Can I Treat?
AccuTite is revolutionizing in-office minimally invasive procedures. Hard to reach areas are now possible with pinpoint accuracy.
Any areas with saggy skin or excess fat can be treated. Some common areas for the face include the:

I am very grateful to Dr. McCraken
After several consultations with local plastic surgeons, I finally got my answers…
---
-B.M
Any areas with saggy skin or excess fat can be treated. Some common areas for the face include the:
Brows
Periorbital region
Nasolabial fold
But AccuTite can treat almost any area on the body. It is up to you and your aesthetic goals. On the body, patients can receive AccuTite for the:
Axilla
Upper arms
Abdomen etching
Inner thighs
Knees
Areas for women's health and wellness
During your consultation, Dr. McCracken will work with you to develop a personalized AccuTite treatment plan. Based on the areas you want to target, he may recommend complementary treatments to achieve optimal results.
When Will I See Results?
Results can be seen immediately. From the moment your treatment is complete, you will notice a significant improvement in your skin. As you continue to heal, your body will continue to produce new collagen. That means that your results will continue to improve over the coming weeks.
Most patients will see their best results become noticeable after 6 weeks and continuing up to 12 months.
Depending on your skin and goals, you may benefit from multiple treatment sessions.
Is AccuTite Right for Me?
If you are dissatisfied with the laxity of your skin, then this treatment could benefit you. As a minimally invasive procedure, it is open to a wide range of potential patients.
However, if you have severely loose or sagging skin, then a surgical option may deliver better results. During your consultation, Dr. McCracken will help you decide on what is the best match for your goals and needs.
Is Non-Surgical Skin Tightening Safe?
AccuTite is part of the Radiofrequency Assisted Lipolysis (RFAL) family of technologies. This cutting-edge tech has over 22 peer-reviewed clinical publications showing a high level of safety. AccuTite has numerous safeguards built into the technology to ensure uniform and gentle heating that makes the procedure comfortable and effective.
Still, you want to be sure that you receive treatment from an experienced expert. Dr. McCracken is a board-certified surgeon with years of experience in cosmetic procedures. If you visit an inexperienced physician, you may end up with sub-optimal results.
Are There Special Post-Treatment Instructions?
AccuTite is a minimally invasive procedure performed with a very small wand under local anesthesia or light sedation. As such, it puts very little stress on your body compared to surgery.
After the procedure, patients can go home and resume regular activities shortly after. Depending on the treatment area, wearing a compression garment may be recommended.
What Do Patients Have to Say About Accutite?
"I like the idea that I'm able to have my face treated with results that improve over time. It is like I am winning against the aging process." – Oksana, Patient

Schedule a Consultation Today
Take the first step in holding back the effects of age today. Schedule a consultation with Dr. McCracken to get started on your rejuvenation process. Each step of the way, he works closely with patients to find the best treatment plan for their unique needs. Call us today to learn more about how we can help you achieve your perfect aesthetic look.