Home . Cosmetic Surgery .
Eyelid Revision Surgery
There has been an increase in the popularity of eyelid surgery in recent years. Both techniques and technology now allow surgeons to deliver increasingly stunning results. At the same time, we can treat even more conditions. However, there is a chance that a patient may be dissatisfied with their results. If this is the case, you can have an eyelid revision surgery.

Eyelid Revision Surgery Overview
Perhaps your surgeon did not have the skill to deliver the results you wanted. Or maybe something went wrong during the surgery. Or you maybe you want to further address your concerns. Whatever the reason, Dr. McCracken can provide a revision eyelid surgery that matches your needs. Revision eyelid surgery seeks to correct or improve upon the results of your first eyelid surgery. Sometimes the reason is cosmetic. Other times, it is reconstructive and functional. Either way, we are here to help you finally get the results you need. Eyelid surgery is meant to leave a patient feeling better, both physically and emotionally. However, the results don't always match up with expectations. Usually, this is due to an inexperienced surgeon. Or it could be because of miscommunication. At the McCracken Eye and Face Institute, we offer patients the chance to achieve the results they desire. By providing the best facial cosmetic surgery in Denver, we deliver results that enhance your natural appearance.
Ways to Ensure a Successful Eyelid Surgery
Ideally, your first eyelid surgery will go well, and you will not need a revision. While there is no way to guarantee perfect results,
there are some ways to increase the odds of success.
Perhaps the most important step is choosing a qualified surgeon. Make sure that your doctor is a specialist in their field and board-certified. The eyes and face have complex and unique structures. So, not every plastic surgeon will be equipped to perform procedures on them. Your best chances lie with an experienced oculoplastic surgeon like Dr. McCracken.
Your consultation and meetings with your surgeon are vital. In fact, they are nearly as important as the procedure itself. During your meetings, you have a chance to express your aesthetic goals. The better you explain what you want to achieve, the more likely you will see matching results. Don't be afraid to be vocal about your expectations.
After your procedure is a vital period of time. As you heal, your body is working its way toward your final results. During this time, it is crucial to follow all post-op instructions carefully. Some patients might try returning to work too early or put strain on their eyes. Doing so can negatively affect your final results, leaving you dissatisfied.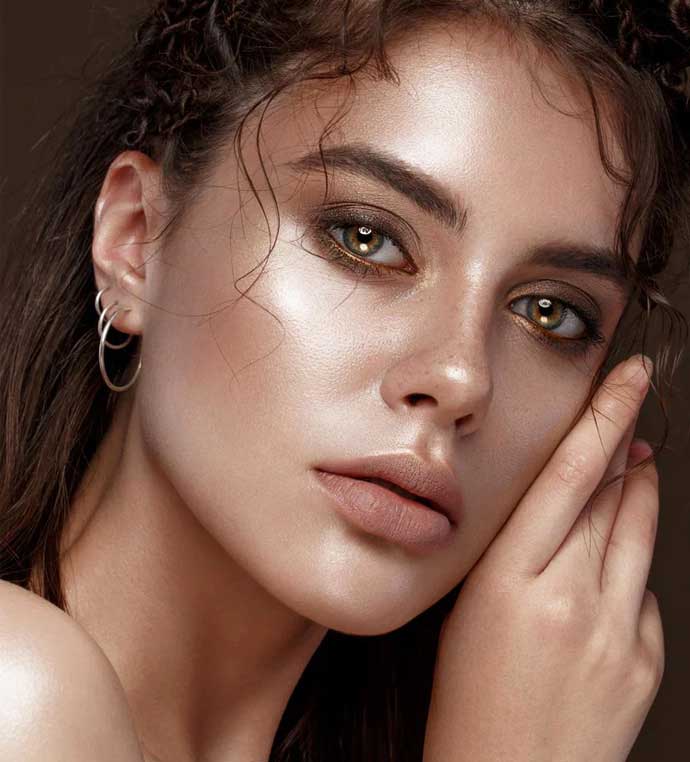 What is Eyelid Revision Surgery About?
More and more plastic and cosmetic surgeries are performed every year. As such, more and more surgeons offer a wider range of surgeries to meet demand. However, not all of them are specialists in the procedures they offer. With blepharoplasty, you need a skilled surgeon trained in the eye and facial area.
While most patients absolutely love their results, sometimes the surgery is not a success. Then revision surgery becomes necessary. However, it is perhaps more challenging than simple eyelid surgery. Not only does the surgeon need to deliver desired results, but they must correct the prior surgeon's errors. Choosing the right surgeon becomes utterly essential.
Do I Need Eyelid Revision Surgery?
If you are unhappy with an eyelid surgery, then you may be a candidate already. Dr. McCraken believes plastic surgery should leave patients looking and feeling better. If someone delivered subpar results, he is ready to fix them.
Like other surgeries, we advise that patients be in good health before the procedure. Good health means better healing. And better healing means a better chance at satisfactory results.
During your consultation, Dr. McCracken will evaluate the results of your previous surgery. He will then work with you to determine how to provide a successful revision plan.
Eyelid Revision Surgery
Before and After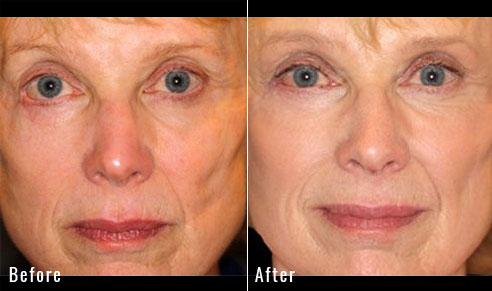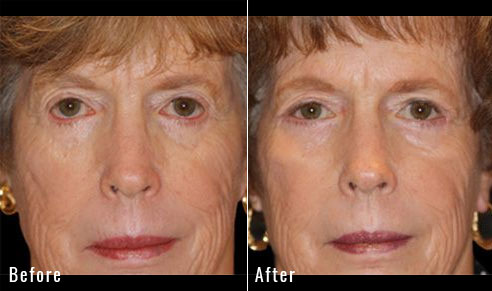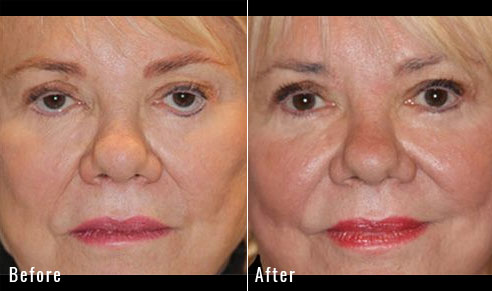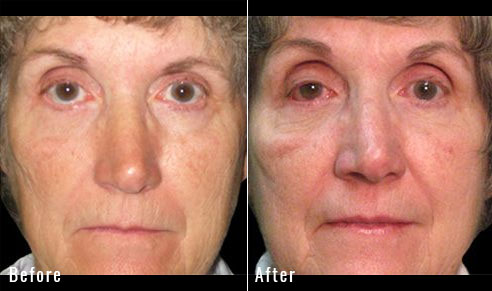 Results exceeded my expectations
I had a lower lid lift and laser treatment under my eyes….
---
– D.C
Schedule a Consultation Today
If you are dissatisfied with a previous eyelid surgery, schedule a consultation today. Dr. McCracken will meet with you to develop a personalized treatment plan. Each eyelid revision is unique to the patient. Every step of the way, you are fully informed and central to the process. Call today to learn more about how we can help you reach the results you desire.
Don't settle for imperfect results. An
eyelid surgery
should leave you feeling and looking better than ever. If it has not, then Dr. McCracken is here for you. Using his expertise, Dr. McCraken can correct your previous procedure and enhance your natural looks. Ensure stunning results by visiting an experienced surgeon for your revision eyelid surgery.