Home . Non Surgical . Diamond Glow
DiamondGlow Denver
Precision and accuracy bring about the best results in nearly every area of life. So why shouldn't the same apply to skincare? DiamondGlow provides patients with a revolutionary means of achieving clearer, more vibrant skin without the hassle of traditional facial techniques. It is about time that patients received a skin treatment that fully rejuvenates your skin and leaves you with a glow.

At McCracken Eye and Face Institute, we are committed to providing patients with the latest in cosmetic treatments and skincare. Dr. McCracken believes that every patient deserves to have skin they can be proud of. That is why we offer DiamondGlow to patients in Denver and surrounding areas. A safe and effective means of bringing our your skin's natural radiance is here.
DiamondGlow is a dermabrasion device that allows a trained aesthetician to deliver stunning rejuvenation to a patient's skin. Traditional facial treatments and chemical peels only treat the surface level of the skin. So, you might see satisfying results after the treatment. But those results soon fade.
That is why we use DiamondGlow. We believe that a skin treatment should go deeper and bring about a complete rejuvenation instead of settling for surface-level improvements.   DiamondGlow is unique in that it is a 3-in-1 treatment: it exfoliates, extracts, and infuses.
The true power of DiamondGlow comes from its patented recessed diamond-tip wand. This precision tool allows us to deliver resurfacing treatments that not only rejuvenate the skin but provide a deep cleaner to deliver longer-lasting results.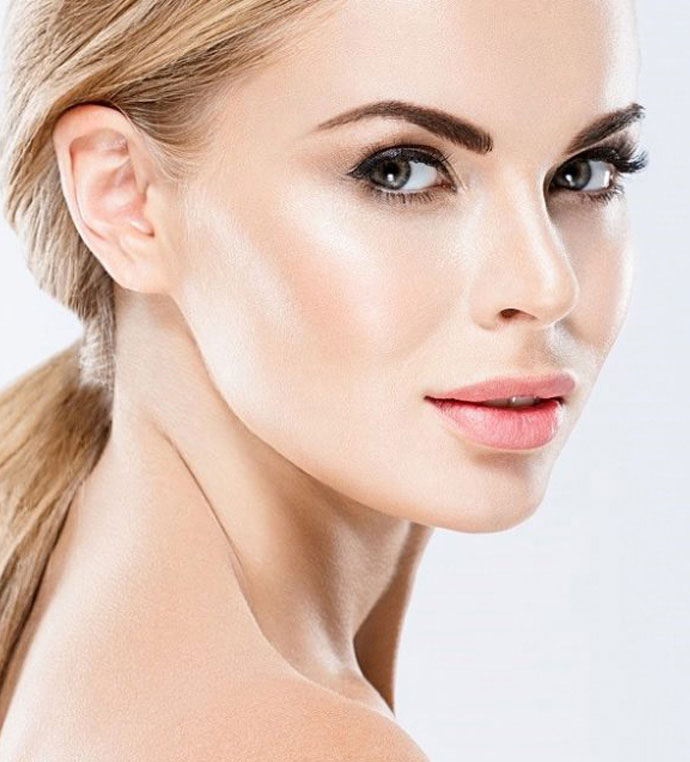 How Does DiamondGlow Work?
DiamondGlow delivers amazing results through its unique three treatments in one technology (exfoliation, extraction, and infusion). We don't cut corners but instead focus on delivering a complete treatment that truly improves your skin on both a surface and a deeper level.
Exfoliation
Exfoliation removes dead or damaged skin from the surface. Think of it as clearing away the clutter to prepare your skin for an effective deep cleaning.
Extraction
Extraction removes any debris, dirt, or clogging material from your pores. Anything that might prevent you from having ultra-smooth skin has got to go.
Infusion
Other treatments stop once your skin is clean. But we believe you need to go a step further. The vital third step of the DiamondGlow treatment infuses your skin with nourishing serums customized to your skincare needs, to ensure hydration and optimal results.

Awesome services!!!
In September I had an the accident which vertically split my upper right eyelid…
---
-R.H
Is DiamondGlow Right for Me?
If you want to improve the appearance of your skin, this treatment is right for you. Perhaps you have tried traditional chemical peels or dermabrasion methods, but have been dissatisfied with the results. Then DiamondGlow may be what you need to achieve your goals. During your consultation, we work with you to determine the best treatment plan to match your unique needs. We understand that every patient's skin is unique, so every treatment should be as well.
DiamondGlow 3-in-1 Treatment Results
You will notice immediate results after your dermabrasion treatment. But the benefit of DiamondGlow is that your results will continue to improve in the following days and weeks. This treatment focuses on providing complete rejuvenation for your skin, not simply making it look better.
DiamondGlow results last for a long time. Since it focuses on improving the health of your skin, your skin will also feel better. The treatment will make your skin not simply vibrant, but glowing.
If you want to improve any of the following, then this is the treatment you are looking for. DiamondGlow can help with:
Decreasing fine lines
Reducing overall skin dryness
Improving skin radiance
Reducing skin roughness
Is There a Recovery Period?
DiamondGlow is a non-invasive treatment, so you should be able to return to your daily activities right away. You may have some redness or swelling after your treatment, but this subsides quickly. Your enhanced skin might also be sensitive for a couple of days after treatment. This is because the rough, old skin has been removed, revealing the soft and fresh skin beneath.
We will provide you with a full list of instructions to ensure that your skin stays healthy after each treatment. Certain activities like being in exposed sunlight should be avoided for some time after treatment.