Oculoplastic surgery is a small sub-specialty of ophthalmology. But we need to explain what that means. Ophthalmology simply refers to the branch of medicine relating to the eyes and the area around them. Therefore, an oculoplastic surgeon performs surgery on the eyes or face. These procedures can be either cosmetic or reconstructive.
These surgeons are highly-trained. Firstly, they can evaluate problems affects the eye area. Then, they can also treat the issues. Their specialty includes the tissues and structures of:
Orbit (structures behind the eye)
Lacrimal systems (tear draining)
Oculoplastic surgeons offer a unique blend of expertise. They have the technical precision of an ophthalmologist. And they wield the aesthetic and reconstructive considerations of a plastic surgeon. In a sense, they combine the best of both worlds.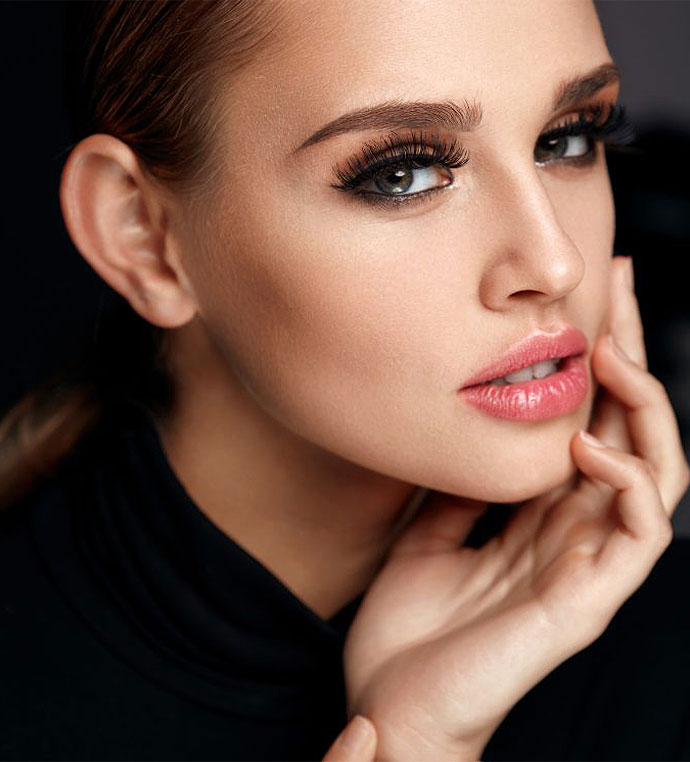 Training and Experience for Oculoplastic Surgeon
Oculoplastic surgeons are credentialed by the American Society of Ophthalmic Plastic and Reconstructive Surgery (ASOPRS). If you visit a surgeon without these credentials, avoid them. You may end up with unsatisfactory (or dangerous) results.
To become a member of ASOPRS, a physician needs to meet several standards. They must:
Graduate medical school
Finish residency training in ophthalmology
Be accepted into one of a select number of accredited two-year fellowship programs
Become board-certified by the American Academy of Ophthalmology
Pass oral and written exams
Write a thesis on oculoplastic surgery
The additional training involves plastic and reconstructive surgery of the whole eye region.
No Accreditation, No Dice
As you can see, it is no small achievement. That is why you should only choose a surgeon with these credentials. They are a way of knowing that you will receive expert care and achieve the results you want. Always be sure to ask your surgeon about their background.
If they do not meet the standards above, we advise looking for a different doctor. For any surgery, it is essential to put yourself in good hands. To do otherwise could not only deliver subpar results. But it can be dangerous!
Areas of Expertise of Oculoplastic Surgeon
Cosmetic Oculoplastic Surgery

I am very grateful to Dr. McCraken
After several consultations with local plastic surgeons, I finally got my answers…
---
-B.M
These procedures are usually performed to create a more youthful look. They do so through the removal of excess fat and skin, muscle modification, and skin tightening. Among cosmetic surgeons, oculoplastic surgeons have unique expertise in surgery around the eye.
Reconstructive Oculoplastic Surgery
Reconstructive corrects congenital or acquired deformities. The procedures can treat conditions such as:
Eyelid malposition
Lesions or facial nerve weakness (Bell's palsy)
Surgery can also be performed to reconstruct the eyelid after cancer or traumatic injury.
Non-surgical Cosmetic Treatments
These are employed to minimize signs of aging and enhance certain facial features. Treatments can include:
Injectable products
Fat transfer
Other minimally invasive techniques
The goal is to improve your appearance without the need for surgery. Many patients find these treatments convenient and powerful.
Orbital Oncology and Surgery
These treat problems with the bones and tissues of the eye socket, including:
Tumors
Fractures
Traumatic injuries
Thyroid eye disease
It can also involve the removal of a blind, painful, or disfiguring eye. Then we can start reconstruction in preparation for the placement of a prosthetic eye.
Tear Duct Surgery
Tear Duct Surgery involves the system that naturally drains tears from the eye surface. It may include:
Removing an obstruction
Reconstructing the tear duct system
Placing an implant
The tear system is a vital part of the eye. Though we don't think about it often, it is always at work. Without it, your eyes can become dry or even infected.
The Need for an Expert Hand of an Oculoplastic Surgeon
Each of these surgeries deals with a small portion of your face. However, even slight changes can impact your overall appearance. When done properly, you can have subtle but enhanced results. If done wrong, you may end up with an artificial look.
To avoid any setbacks, we advise seeking out a professional with years of experience. Always ask for examples of before-and-after pictures. It is essential to get a good idea of what your surgeon is capable of. Additionally, always be open about your expectations. The more your surgeon knows, the better they can help you reach your goals.

Contact Our Oculoplastic Surgeon
Dr. McCracken is one of the most trusted and respected oculoplastic surgeons in the Denver areas. If you would like more information about oculoplastic surgery or Dr. McCracken's qualifications, please contact McCracken Eye and Face Institute today by calling
720-729-3988
.