Home . Non Surgical .
Forever Clear BBL Denver
Acne is stubborn at the best of times. But modern medical technology allows us to finally combat it effectively. You don't need any creams or shady medicines. Instead, you can rely on Forever Clear BBL, a revolutionary laser acne treatment in Denver.

At the McCracken Eye and Face Institute, we are committed to providing patients with the latest in skin treatment care. Dr. McCracken believes that every patient deserves to have clear skin they can be proud of. That is why he offers Forever Clear BBL to patients in Denver and surrounding areas. A safe and effective treatment for clearer skin is finally here.
What Is Forever Clear BBL?
Forever Clear BBL uses BroadBand Light (BBL) to provide a sophisticated acne treatment option. There are no chemicals, drugs, or abrasive tools used. Instead, it harnesses the natural power of light and energy to clear up acne and improve the health of your skin. Using Intense Pulsed Light (IPL), Forever Clear BBL treats and reduces even the most aggressive patches of acne. It can take years to treat acne using traditional means. And by then you may have developed acne scars and suffered from decreased self-esteem.
With only a few quick and comfortable treatments, Forever Clear BBL can deliver significant improvements to your skin. Don't let acne have control over your life any longer. Call us today to get started on your personalized treatment plan.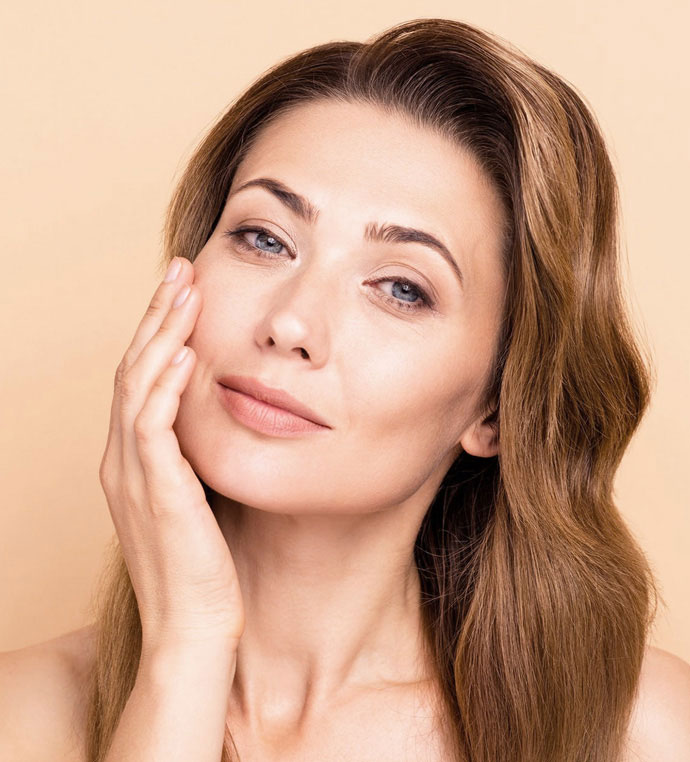 How Does Forever Clear BBL Work?
As part of the Sciton family of laser treatments, Forever Clear BBL uses BroadBand Light in measured pulses to treat acne at the source. It delivers safe levels of light energy into your skin at target areas. Your body responds naturally to this energy by regenerating skin cells around the area. After each treatment, you will notice skin that is healthier and clearer.
What makes Forever Clear BBL unique is that it uses a two-step process to treat acne effectively. Some patients can opt for a third step as well, which you can find below.
There are two steps to Forever Clear BBL outlined below:
Step 1
This step involved treating your skin with a softer blue Broadband Light. At this level of frequency, the light targets and eliminates bacteria. Not only does it work on the skin surface, but it targets bacteria deeper down in your pores. In other words, it gets to the source of acne and skin inflammation. As this bacteria dies, your skin becomes less inflamed and healthier. Those red spots disappear and smooth out.
Step 2
For the next step, we turn to a yellow BBL frequency. This further reduces and inflammation or redness from acne. The goal is to help your skin resume a healthy and vibrant appearance and to keep it.
Optional: Step 3
Some patients might benefit from an optional third step. In this step, we use a red light that further encourages your skin's healing process. This is best for patients who have severe acne and need more healing to occur.

I am very grateful to Dr. McCraken
After several consultations with local plastic surgeons, I finally got my answers…
---
-B.M
Is Forever Clear BBL Right for Me?
Forever Clear BBL is an excellent choice for almost any patient suffering from acne. Whether your acne is mild or severe, this non-surgical acne treatment can provide significant improvements in your skin health and quality. During your consultation, Dr. McCracken and his team work with you to determine the best course of treatment.
Factors like the causes of your acne, your skin type, and your skin tone will determine the best course of treatment for you. At McCracken Eye and Face Institute, we understand that each patient has unique skin. That is why we tailor each treatment to meet your goals and needs. No two treatments will be the same.
Is There Any Downtime?
There is virtually no downtime or recovery period for a BBL treatment. At most, some patients might experience minor redness or swelling for a couple of days after treatment. However, this quickly subsides, and healthy skin replaces it. Each treatment session is quick, and you can return to your daily activities immediately. You can achieve clearer, healthier skin in less time than a lunch break.

Schedule Your Consultation Today
Take the first step in fighting back against acne and schedule your consultation today. If you are tired of creams and treatments that leave your skin inflamed and unhealthy, it is time to try a treatment designed for the 21st century. Call us today to learn more about the various laser treatments we offer for patients in Denver and the surrounding areas.
With Forever Clear BBL, you can achieve skin that instills you with confidence and pride. And this is what we believe every patient deserves. Say goodbye to acne with a modern, safe, and effective laser acne treatment.