Non-Invasive Technology. Natural Looking Results.
Aging is a necessary part of being human. But, wrinkles, deep expression lines, and sagging skin don't have to be. Are you interested in tightening your facial features but hesitant about invasive surgery? A non-surgical facelift allows you to age gracefully without ever going under the knife. Dr. McCracken uses this minimally-invasive treatment to restore a youthful appearance without surgery. The results are transformative, but keep your unique features intact. A defined jawline and tight contours are important. But at the end of the day, you still want to look like yourself. A non-invasive facelift is perfect for those seeking enhanced, natural-looking beauty.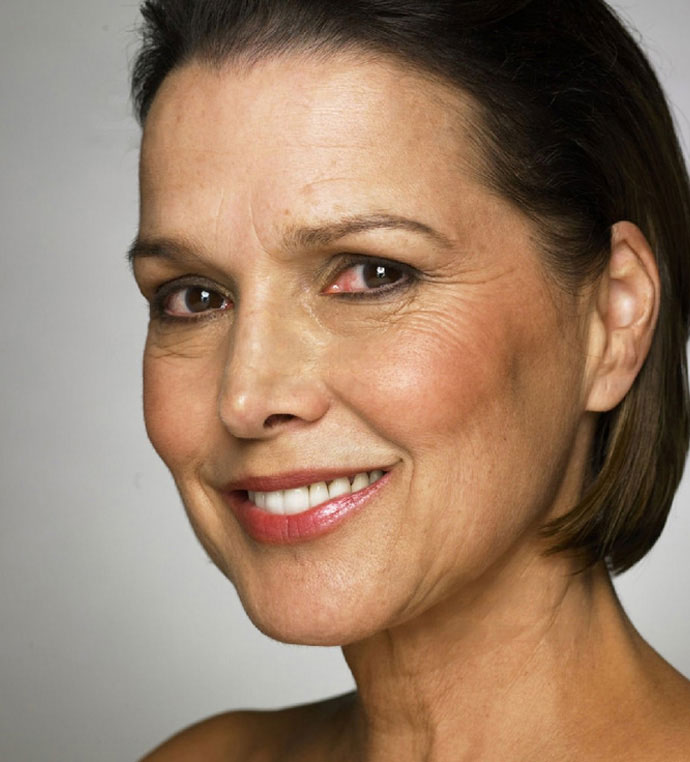 Why Choose Non-Surgical Facelift Over Traditional Facelift?
As technology advances, so does the cosmetic beauty industry. We like to stay as up-to-date as possible so you can enjoy the latest innovations in non-invasive face and skin treatments. Non-surgical treatments are becoming increasingly popular for several reasons:
Almost no downtime
Quick, comfortable procedures
Powerful results
No scarring
Less commitment
Recently, non-surgical and minimally invasive procedures have seen a significant spike in popularity. There were 15,700,000 minimally invasive procedures in 2017 alone.
Cosmetic surgery is often difficult for new patients to face. Cost, scarring, and downtime after surgery continue to be intimidating factors. Especially if you simply want subtle facial rejuvenation. The non-surgical facelift is ideal for those who wish to restore volume and elasticity to their skin. And for patients who wish to avoid lengthy recovery times associated with a traditional facelift.

I am very grateful to Dr. McCraken
After several consultations with local plastic surgeons, I finally got my answers…
---
-B.M
Enjoy the Benefits of Non-Surgical Facelift
No large incisions
Little to no scaring
Quick procedure time
Little to no recovery time afterward
No general anesthesia
Cost-effective
No dramatic or over-the-top changes
Natural appearance
Despite the benefits of the non-surgical approach, there are still those who prefer the traditional facelift. And that's OK! At the McCracken Eye and Face Institute, we understand everyone is unique. You have your own aesthetic goals, and we want to help you pursue them. That is why we believe every patient requires a different approach. For some patients, a non-surgical facelift will not provide the results they seek.
A traditional facelift is better for those who want:
More dramatic results
A more aggressive, more comprehensive procedure
How Does A Non-Surgical Facelift Work?
Since there are no incisions, many people wonder how this works. The procedures used in your non-surgical facelift will depend on:
What "problem areas" you are looking to target
Your specific aesthetic desires
Dr. McCracken works with you closely to tailor results to your expectations.
Injectables
For a non-surgical facelift, facial injectables can improve volume and add contours.
Dermal fillers: For patients with sunken features around their eyes or cheeks. They fill the sunken areas and restore youthful fullness to the face.
Botulinum Toxin: Helps patients with deep wrinkle lines on the forehead or around the corners of the eye. Botulinum Toxin temporarily relaxes muscles, resulting in smoother skin.
Kybella: Designed specifically for patients who want to reduce volume. Kybella uses a naturally-occurring molecule in your body to break fat cells down. It is FDA approved and best for those looking to reduce fat around the chin.
Laser Resurfacing
Dr. McCracken also offers options for those who wish to forgo the needle altogether. Instead of injections, this treatment uses energy to improve your skin.
Laser skin resurfacing uses state-of-the-art technology to treat areas around the eyes and mouth. This treatment:
Reduces age spots and blemishes
Smooths minor wrinkles
Helps promote a radiant glow
Laser resurfacing is best for patients with uneven pigmentation or who wish to remove damaged layers of skin.
What Results Can You Expect?
Non-surgical facelifts deliver natural-looking results that restore lively definition to the face. Besides a fuller, smoother profile, the non-surgical approach also does not entail long or deep scars to your face. Instead, the approaches are minimally invasive to the point that there are no traces that your procedure ever took place.
The results are noticeable, but subtle enough to help you age gracefully. All without stretching or pulling the skin through surgery.
Your Face, Your Way
As you can see, many options offer an effective alternative to traditional cosmetic surgery. We offer something for any patients looking to improve their appearance.
Based on your desired results, Dr. McCracken will work with you to create a custom procedure. Every patient is unique, and so there treatment should be too. In every case, you will walk out of our office more vibrant than ever. All without the hassle of surgery.
Schedule a consultation with Dr. McCracken today. One-on-one, you can discuss your options for non-surgical facial rejuvenation.
What Can You Expect from Recovery?
Compared to traditional surgery, non-surgical facelift recovery is minimal. Although there is no downtime, there are still important factors to be aware of after your procedure is complete. Proper care is vital to have optimal results.
Expect minor side effects. For example, some patients experience swelling and redness following the procedure. This doesn't occur in every patient and is very manageable for most. Dr. McCracken will let you know what to expect.
Take it easy, at least at first. You most likely will not need to take a week off work. But we advise not to have any strenuous activity immediately following your procedure. Instead, just relax at home!
Be patient. Most patients notice an improvement right away. But don't worry if your results aren't immediately apparent. Since these procedures are less extensive than surgery, final results will begin to show over the coming weeks.
Keep in mind that recovery often differs depending on certain factors like:
How thick your skin
Current health
Smoking or non-smoking
Non-Invasive Facelift in Denver
The McCracken Face and Eye Institute is led by a board-certified ophthalmologist. Michael McCracken M.D., F.A.C.S. Before starting this center, he completed two additional years of specialized training in oculoplastic surgery. He then began practicing oculoplastic surgery for six years at a multispecialty group. He founded his practice to deliver the utmost care to patients. He is an expert in all procedures involving the:
Tear ducts
Eye sockets
Face
Here you will find a doctor who cares for his patients and has the extensive experience to deliver on his claims. Dr. McCracken works closely with each patient to help them achieve their goals.