Dr. McCracken is pleased to announce that his practice now uses Canfield Scientific's VECTRA M3 Imaging System at McCracken Eye and Face Institute's location. VECTRA M3 simulates the corrections that can be made with facial cosmetic procedures by taking 3D, photorealistic images of the patient's face and neck.
About VECTRA M3 Imaging System
VECTRA M3 is an advanced imaging system that allows patients to visualize the possible outcome of certain facial cosmetic procedures such as upper or lower eyelid lift, mid-facelift or browlift in Denver. By using the VECTRA M3 during consultations, Dr. McCracken is able to demonstrate facial procedures using 3D simulations, from any angle or at any distance.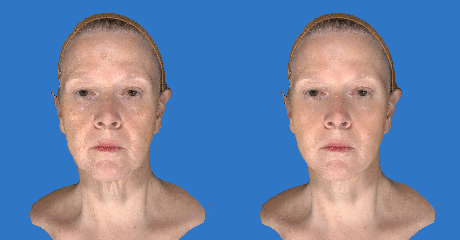 How VECTRA M3 works
VECTRA M3 instantly captures three-dimensional images of the face and neck to provide incredibly detailed and realistic renderings of the patient. VECTRA M3's three stereoscopic cameras operate with 36 megapixel color capture technology and function as one synchronized camera.
During your visit to McCracken Eye and Face Institute, you will pose in front of VECTRA M3 while the imaging system captures three different views of your face and neck from precise angles. This process is very fast. Once the image capture is complete, the images are analyzed using advanced computer software. At this time, Dr. McCracken can visually demonstrate the possible effects of facial cosmetic procedures.

How can I learn more about VECTRA M3 in Colorado?
Dr. McCracken will meet with you to assess your individual situation and discuss whether VECTRA M3 can be used to demonstrate the possible results of your facial cosmetic procedure. Request an appointment online or call the McCracken Eye and Face Institute today to schedule an appointment for a consultation with Dr. Michael McCracken.