Home . Cosmetic Surgery .
Eyelid Surgery
Eyelid surgery, or Blepharoplasty, effects subtle but significant changes in the appearance of your eyelids. Using expert techniques and an eye for aesthetics, Dr. McCracken can treat a range of concerns. Whether you want to reduce signs of aging or create a rejuvenated appearance, there is a type of eyelid surgery for you. It is a highly flexible procedure.

Each surgery is fully tailored to help you achieve your unique goals. When done properly, your results will blend naturally into the rest of your appearance. You will look younger and fresher, but you will still be you. Only with fewer wrinkles or sagging skin, more symmetry, and a brighter overall look. Don't settle for droopy eyelids or an aging look! We can help you find the youthful face you've been looking for. It's time to show the world the real you, with an eyelid surgery that is sure to impress.
Dr. Michael McCracken can help you combat the signs of aging around the eyes with upper eyelid surgery, also known as upper blepharoplasty. Upper eyelid surgery can remove excess skin and fat from the upper eyelids, improving the appearance of puffiness and
creasing that contribute to a tired and aged facial appearance.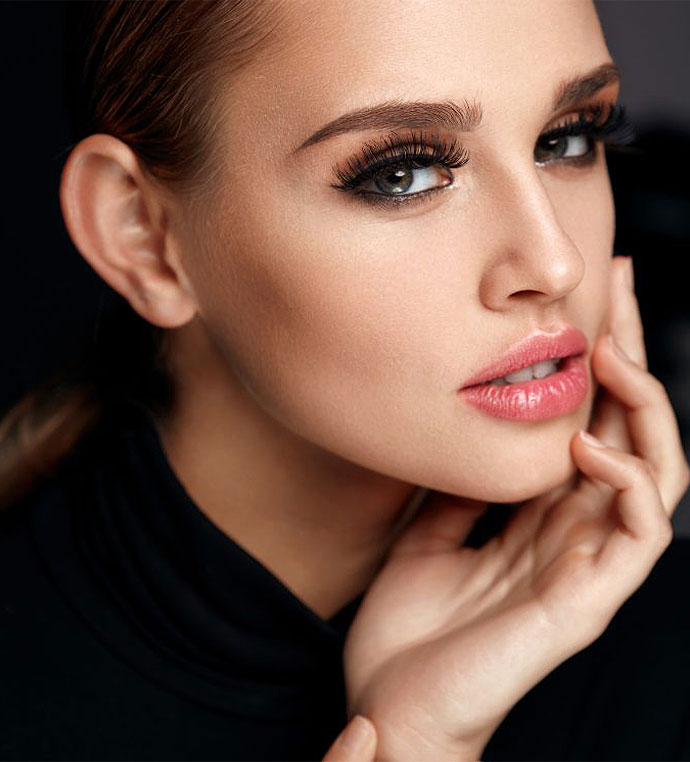 How can upper eyelid
surgery help?
Upper eyelid surgery can help minimize the appearance of bagginess and puffiness in the upper eyebrow region, giving you a younger, fresher appearance. An Upper Blepharoplasty can also:
Remove loose and sagging skin that creates folds and "hooding" around the eyes
Remove excess fatty deposits that cause puffiness
Improve the appearance of lines and wrinkles in the upper eyelids
Make your eyes look refreshed and rejuvenated
Make your eyes and face look less tired
Provide a more youthful appearance
This is often combined with a brow lift or lower eyelid surgery.
How is Upper Blepharoplasty Surgery Performed?
The process generally takes about 30 minutes and can be done under local anesthesia with IV sedation. During surgery, Dr. McCracken makes a small incision hidden in the natural eyelid fold to remove excess skin and fat. Our process is performed in such a way to ensure any scarring is not visible. Once the desired corrections have been made, the incision will be closed. Our sutures should dissolve within a few days.
Upper Eyelid
Before and After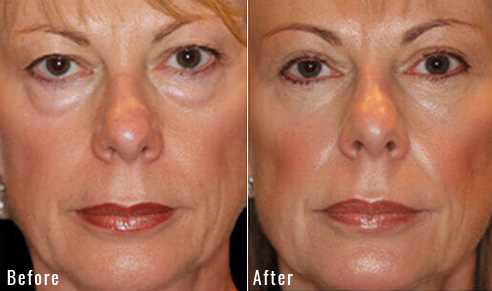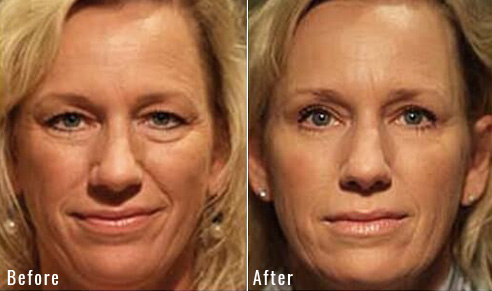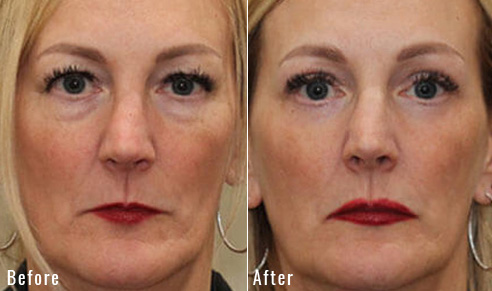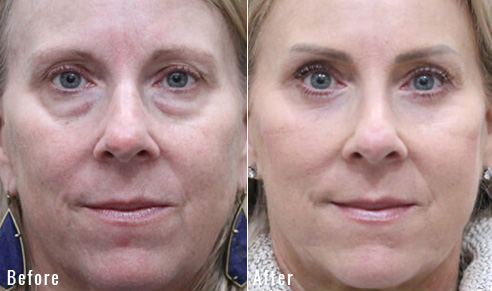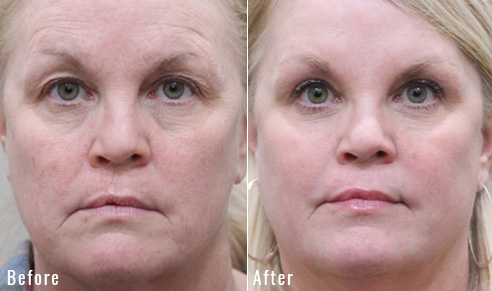 I am very grateful to Dr. McCraken
After several consultations with local plastic surgeons, I finally got my answers…
---
-B.M
As a natural part of the aging process, the skin around the lower eyes can become loose, and the fatty deposits can bulge forward. Time, heredity, and environmental factors can cause the skin and fat of the lower eyelid to become wrinkled and baggy. The fat of the lower eyelid can result in a tired, puffy, and aged appearance. Dr. McCracken performs a range of surgical procedures to help reverse the signs of aging and help patients look and feel their best.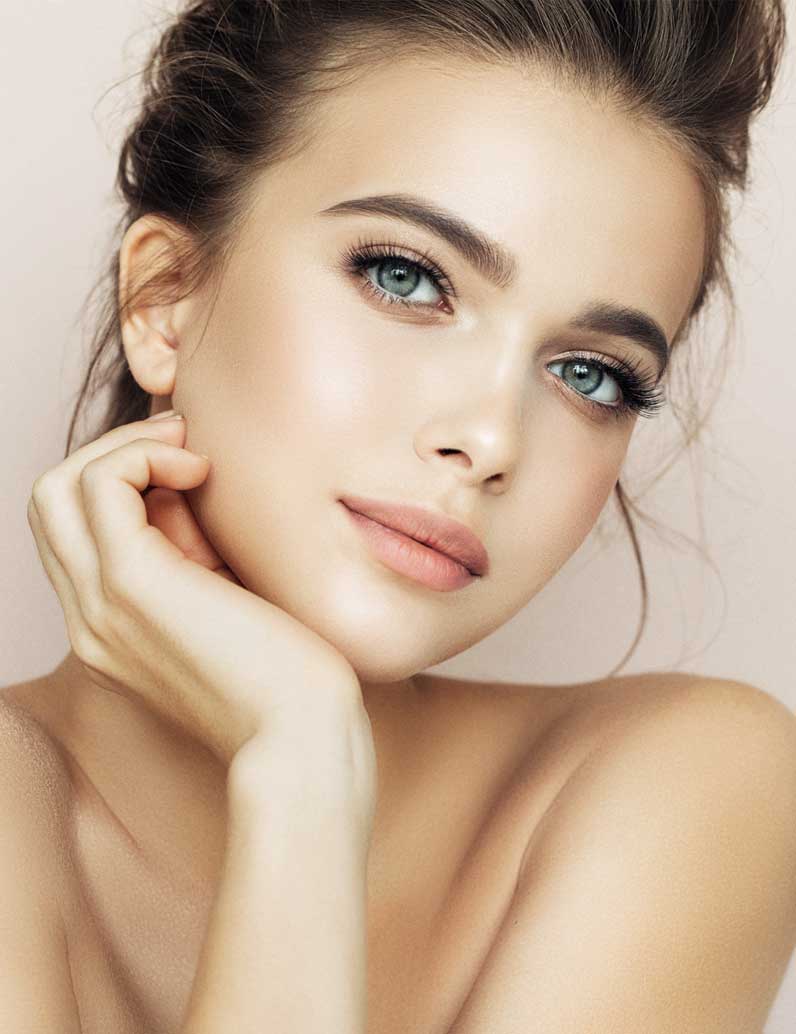 How can lower eyelid
surgery help?
Our patients report being pleased with the way our service restores their face to a more youthful look. By fixing noticeable signs of aging, our surgery can make you look more alert and well-rested than before. Among the things our service can help fix include:
Eliminate puffiness under the eyes
Improve the appearance of "bags" under the eyes
Remove and reshape fat to restore the eyes to a more youthful appearance
Improve the appearance of lines and wrinkles in the lower eyelids
This is often combined with a brow lift or lower blepharoplasty.
How is Lower Blepharoplasty
Surgery Performed?
Dr. Michael McCracken can help you combat the signs of aging beneath the eyes with lower eyelid surgery. During this process, Dr. McCracken makes a small incision hidden in the skin below the eyelashes or the eyelid. Through either approach, eyelid fat can be removed or repositioned to give a more youthful contour. Extra skin can be removed through an incision below the eyelid.
Am I a Good Candidate for Eyelid Surgery in Denver?
Eyelid surgery in Denver is perfect for any Colorado patient who is looking to freshen their eyelids and appearance of their face. Blepharoplasty can also be a perfect fit for you if:
You are moderately healthy.
You do not have any extreme pre-existing eye conditions.
Want to get rid of puffiness around your eyes.
Lower Eyelid
Before and After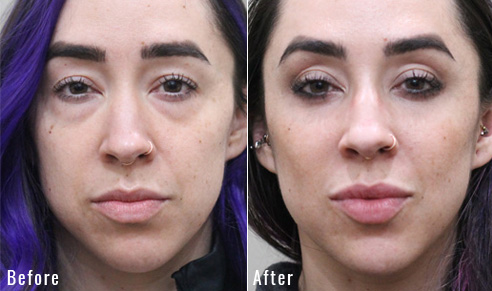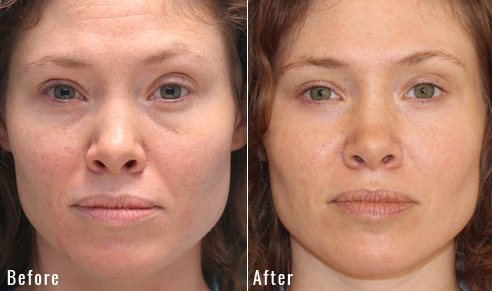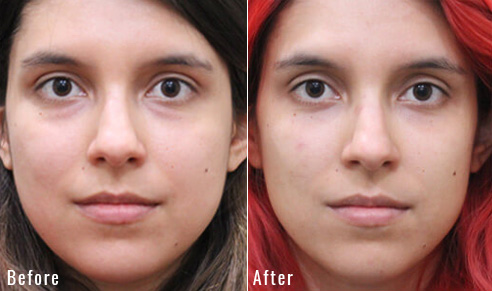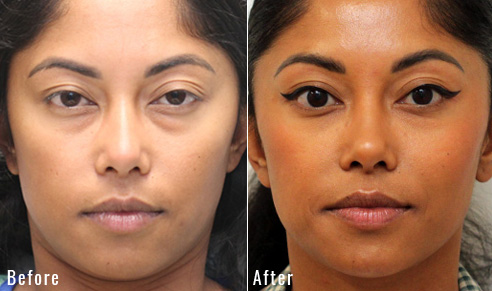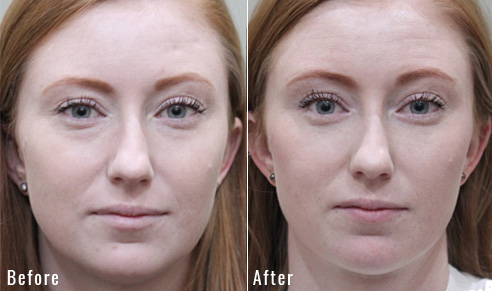 Why Choose Dr. McCracken for
Eyelid Surgery?
Dr. Michael McCracken brings a wealth of qualifications and expertise to eyelid surgery. He is a distinguished facial plastic surgeon with board certification in ophthalmology and specialized training in oculoplastic surgery. This unique combination of skills equips Dr. McCracken to address a wide spectrum of eye-related conditions, including eyelid, tear duct, and eye socket issues, as well as cosmetic enhancements for the eyelids, eyebrows, and overall facial area.
Expertise: Dr. McCracken is a board-certified plastic surgeon specializes in eyelid surgery.
Personalized Consultations: We understand that every patient is unique. During your initial consultation, we will take the time to listen to your concerns and goals, tailoring the surgical plan to your specific needs.
Natural Results: We prioritize achieving natural and harmonious results with your facial features. Whether you're seeking an upper eyelid lift, lower eyelid rejuvenation, or both, our goal is to enhance your appearance while maintaining your individuality.
Advanced Techniques: We stay abreast of the latest advancements in eyelid surgery techniques and technologies.
Compassionate Care: We understand that surgery can be a significant decision and provide compassionate support throughout your journey. Our team is here to address your questions and concerns, making you feel comfortable and informed at every step.
Exceptional Outcomes: Our track record speaks for itself. We have helped countless patients achieve remarkable results, restoring their confidence and rejuvenating their appearance.
Postoperative Care: Your recovery is just as important as the surgery itself. We offer comprehensive postoperative care and guidance to ensure a smooth healing, minimizing discomfort and downtime.
Patient Satisfaction: We take pride in our high patient satisfaction rates and the positive feedback we receive from those who have entrusted us with their eyelid surgery. Your happiness and confidence are our greatest rewards.
Whether you're seeking cosmetic facial rejuvenation or require the expertise of an eye surgeon to address functional concerns that impact your eye health, Dr. Michael McCracken is your trusted partner. Contact our office today to arrange a consultation and take the first step toward achieving your cosmetic objectives with Dr. McCracken's guidance.