Home . Non Surgical . BBL Photofacial
BBL Photofacial Denver
Skin damage and the effects of aging once were irreversible. But now, modern medical technology allows us to restore a youthful look to your skin without the need for surgery. Dr. McCracken is proud to offer his patients Sciton's BBL Photofacial treatment. This photorejuvenation treatment uses intense BroadBand Light (BBL) to treat various skin concerns without a single surgical incision. BroadBand Light is the next generation of Photofacial, and is more powerful that Intense Pulsed Light (BBL).

Dr. McCracken understands the importance of having confidence in your appearance. That is why he dedicates himself to providing the best photorejuvenation technology available in all of the Denver area. His goal is for you to achieve the highest quality of life and healthiest skin possible. Dr. McCrakcen is ready to help you take back pride in your skin.
What is a BBL Photofacial?
This non-surgical treatment uses BroadBand Light to rejuvenate your skin. These controlled amounts of energy target various skin concerns to encourage healthier skin.
Whether from aging or other causes, our skin can develop uneven texture or coloration. A BBL Photofacial seeks to combat these effects with a safe, non-surgical treatment.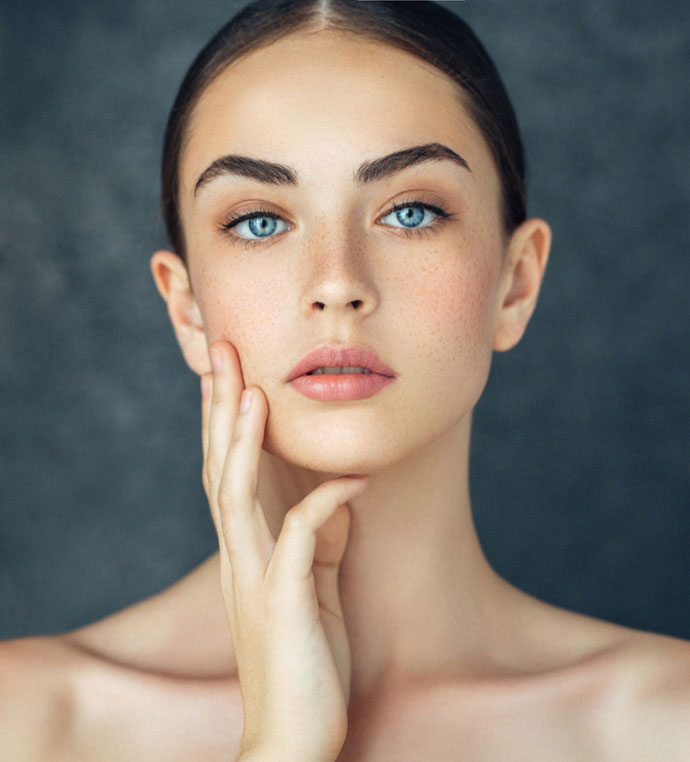 Is BBL Photorejuvenation Right for Me?
This cutting-edge treatment option is open to a wide range of patients. If you have any of the following skin concerns, you will likely benefit from a BBL Photofacial.
Flushing
Skin texture
Pore size
Uneven pigmentation (sun spots, age spots, blotches)
Rosacea or broken blood vessels
To learn more about if this treatment is right for you, schedule a consultation with Dr. McCracken. He works closely with each patient to understand their goals. Your treatment will be entirely tailored to match your unique needs.
If you are dealing with multiple skin concerns, we can work with you to develop a comprehensive plan. One of the advantages of BBL is that it can adapt to treat many different skin problems. And each of these non-surgical treatments come with minimal discomfort and almost no risk at all.

I am very grateful to Dr. McCraken
After several consultations with local plastic surgeons, I finally got my answers…
---
-B.M
How Does a BBL Photofacial Work?
Using intense pulsed light, a photofacial skin treatment treats a variety of skin concerns. Using focused energy, Dr. McCracken targets skin ageing, pigmentation, and blood vessels. As your body absorbs the light, your skin begins to develop a more even appearance. Uneven patches, blood vessels, and veins become far less visible.
A single treatment session lasts about 30-90 minutes, varying with your treatment plant. Most patients express feeling comfortable throughout the session, with no more than a slight stinging sensation at most.
You can expect minor redness or swelling after as your skin reacts to the energy. But this soon fades within a day or two. If you have any concerns after your treatment, call us and we can address your questions.
BBL Photofacial Results
Many patients note immediate results. Still, it is normal for it to take several treatments to fully reach your goals. Optimal results usually appear after several treatment sessions. A recommended treatment schedule usually places sessions one month apart and lasts for a couple of months. During your consultation, Dr. McCracken will work with you to develop an optimal treatment schedule.
With each new session, you will see continued improvements in your skin. Still, each patient improves at their own pace. Some sessions may bring more dramatic changes than others. However, the treatment series will produce improvement in your skin. In the weeks following each treatment, you will continue to see improvements in your skin tone and texture.
Is there Downtime?
Virtually none for most patients. One of the benefits of a BBL Photofacial is that you can even begin wearing makeup right after your treatment. Still, we recommend being careful with your skin. It will be a bit more sensitive right after treatment, so just be gentle.
Patients should be able to return to their daily routine immediately. However, we recommend avoiding exposure to excessive sunlight for a month to give your skin time to relax and recover. Aside from that, there are no limitations to activity, and you can even return to work right after treatment.

Schedule Your Consultation Today
Your skin should be a source of joy for you. But skin damage and aging can cause your skin to negatively impact your confidence and self-esteem. Dr. McCracken believes that everyone deserves to have skin that makes them proud. Contact us today to schedule your consultation and take the first step to achieve skin that instills you with self-confidence.
In addition to the BBL Photofacial, Dr. McCracken provides a range of non-surgical rejuvenation treatments. During your consultation, he and his team work closely with you to develop a comprehensive treatment plan tailored to your unique needs. Every step of the way, you are kept fully informed. So when it comes time, you can make decisions with comfort and confidence. Call us today to learn more about what we can do for you.